How To Hold A Chef's Knife
How To Hold A Chef's Knife Using A Professional Grip
Shown below is the common amateur method for holding a chef's knife, which is called the hammer grip. The problem with holding your knife in a hammer grip is that your wrist becomes out of alignment with your palm and fingers, making it harder to control the movement of your knife.

Before being able to have good knife skills, you first need to understand the proper technique for holding your knife. A proper knife grip will give you more control and accuracy over your basic cuts, and it will keep you from cutting yourself.
To hold your knife in a professional grip, start by pinching the knife blade where it connects to the handle, between your thumb and index finger. Some people will pinch with the index, middle finger and thumb. Either way will work, it just depends on personal preference.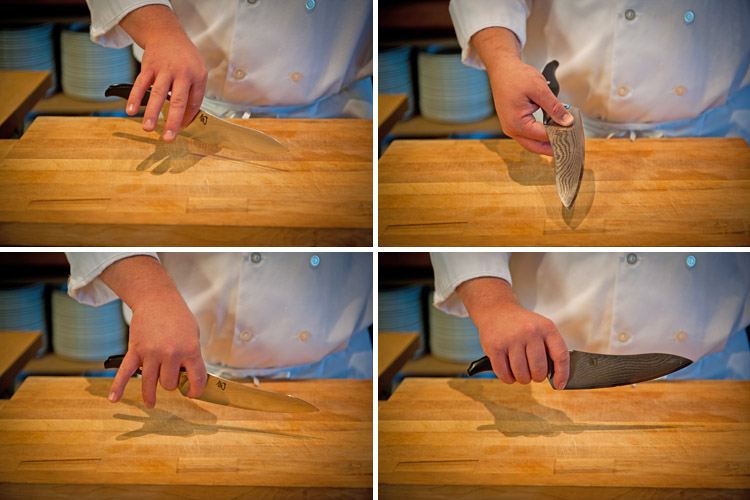 Next, slip your middle finger (if doing a single finger grip), or ring finger (if using a two finger grip) up behind the bolster of the knife. The bolster is the vertical piece of blade that connects directly to the handle.
Continue by lightly wrapping the rest of your fingers around the handle of the knife. These fingers are here more for support; the focus of your grip should be on pinching the blade. Also, keep your grip nice and loose. Gripping your knife too tightly will lead to excess tension in your hand, wearing you out quickly and affecting the accuracy of your cuts.


5 comments